Save to your Calendar
ANNUAL SPRING CLEANUP!
Please signup for our annual spring cleanup on April 17 from 8-4. There are two hour time slots available for you and your family unit to help us prepare for our reopening that will happen soon.
Raking, cleanup, weeding, trimming, flower beds, throughout the church property.
We haven't been here in a while so your help is truly needed.
There will be signups available for 2 hour time slots of 8-10, 10-12, 12-2, 2-4.
Please use the form below to let me know if you have any thoughts or questions.
Thanks, Bruce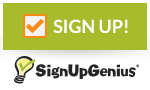 Contact Bruce for more information
---
<![CDATA[bTlEcnVnTkU1V0hoQjlBcUpQZFgvNzVsOTNWbkxRZDVMZHNGWWpEMGwrOEVaVEYvcWhRVUdEdWEzeVhESHJkVzB4REZpMEsvcDhFS21QdGc2Q2hxQitYdVdKbjBwQThockdrMGNKS0ZCY1hnNStNV29VQWZRa3l0V2RZZVYrOGR4SHZSa1JIL2tqR1k1UVEwcGpBb0pNZDYrdnBPbUIwbncxejdMa2gvU3JJPS0tMHBHNEU4RzYyZ0xHTFZYK1FhcVVmdz09--79a206a03fe063da4dcf161bc9dd910186dc7502]]>